Helpful Websites and Resources
To view more information about each service click on the green plus icon.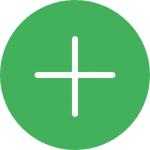 Register your Organisation
Organisation_Name
Phone_Number
Organisation_Website
Information_About_Service
Opening_Hours
Alternative Phone A
Alternative Phone B
Alternative Phone C
Address
Email
Facebook
Keywords
Emerging Minds
Visit Website
The National Workforce Centre for Child Mental Health has been established to assist professionals and organisations who work with children and/or parents/families to have the skills to identify, assess and support children at risk of mental health conditions. Access to free training, practice guides, webinars, tools, information and news.
https://www.facebook.com/EmergingMindsAU/
mental health, families, child mental health, training, assist
The Complete Guide to Well-Rested Kids at Every Age
Visit Website
A guide by 'sleephealth' packed with helpful sleep information and tips for babies all the way through teens.
child mental health, sleep health, teenagers, children, babies, infant, sleep, rest, information
Raising Children Network
Visit Website
Raising Children Network is an Australian resource for parents and carers. The Networks aims to provide helpful resources, support and information for parents in the form of: Videos, podcasts, webinars and discussion forums.
http://raisingchildren.net.au/contact.aspx
https://www.facebook.com/RaisingChildrenNetwork/
parenting, newborn, teenagers, carers
Playgroup SA
08 8344 2722
Visit Website
Playgroup SA, a non-profit, community organisation committed to providing quality services and support to families with young children across South Australia.
1800 171 882
91 Prospect Road,
Prospect SA 5082
info@playgroupsa.com.au
https://www.facebook.com/playgroupsa?fref=ts/
youth support, playgroup, playing, learning, support
Nature Play SA
08 8490 0868
Visit Website
Our vision is to make outdoor play in nature an everyday part of childhood.
We are a small team that works hard to empower parents, educators and our broader community with the knowledge to bring the essential elements of childhood back into our lives; hand-in-hand to make small changes, with big impact. We hope you'll join us.
C/- Wittunga Botanic Gardens
Wittunga House, Shepherd's Hill Road
info@natureplaysa.org.au
https://www.facebook.com/NaturePlaySouthAustralia/
child development, nature, environment, outdoor activities, outdoor play, outdoor
Parenting SA
08 8303 1660
Visit Website
Parenting SA is a program of the South Australian government. We have been providing the community with quality information on raising children since 1996. On our site, you can find our popular, free Parent Easy Guides. There are also Guides specially developed for Aboriginal and multicultural families.
Come along to our free parenting seminars at the Adelaide Convention Centre, or view our live webcasts and seminar recordings.
Check out our range of parenting videos, and even order resources.
295 South Terrace,
Adelaide, 5000
parenting tips, resources, learning resources, parent resources, webinars, seminars, how to, raising children, families, aboriginal, indigenous, multicultural
Wellbeing SA
08 8332 5915
Visit Website
Wellbeing SA is a state government agency leading a renewed focus on prevention and supporting the physical, mental and social wellbeing of all South Australians.
4A Elizabeth Ct, Burnside SA 5066
mental health, physical health. social wellbeing, prevention.