Raising Literacy Australia 2019 Reading Packs NOW AVAILABLE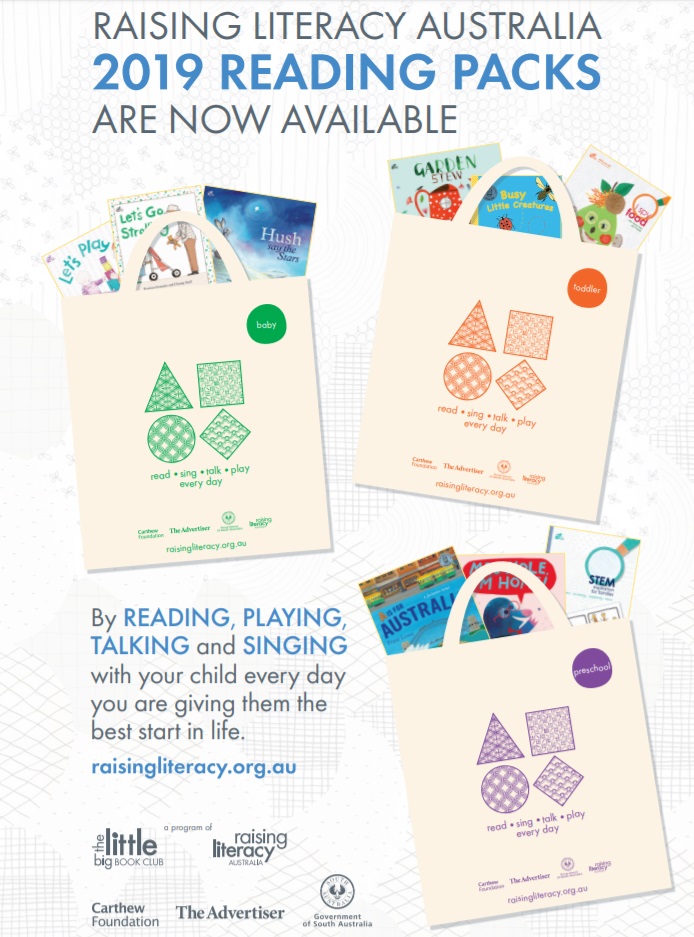 Mid Murray Family Connections are again helping to distribute FREE Raising Literacy Australia book packs, these packs are for ages 0 – 5 years.
You can collect this wonderful FREE resource pack from Mannum, Cambrai and Morgan Council offices, Mannum Library and Swan Reach Area School.
Packs may also be available at your local Playgroup or Children's centre.
For further information please contact Mid Murray Family Connections Coordinator Amie Johnson on 8569 0100