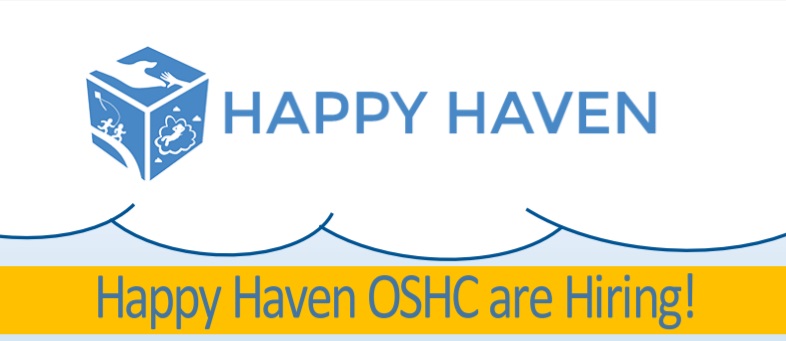 Are you interested in working with children?
Are you trained in OSHC/Childcare/Teaching?
Are you interested in picking up a few hours a week?
EXCITING OPPORTUNITY AVAILABLE!
Happy Haven OSHC are looking for enthusiastic and professional Educators at our new service at Happy Haven OSHC Mannum!
(Opening November 2019)
Interested applicants will require  a minimum:
Working with children check
DECD approved RAN-EC  (Responding to Abuse and Neglect in an Education and Care Environment) training
For qualified staff they will also require first aid training (course code HLTAID004) and a diploma in children's services/OSHC or equivalent (2 years full time teaching degree).
If interested please send through your resume and any relevant certificates to recruitment@happyhaven.sa.edu.au